Tavrida Electric Automatic Circuit Reclosers
TRUSTED RECLOSER MANUFACTURER

Tavrida Electric is a world-class manufacturer of medium voltage switchgear such as Automatic Circuit Reclosers. After 20 years on the market, the Recloser series install base has reached 70 000 units worldwide continuing to resolve most ambitious customer problems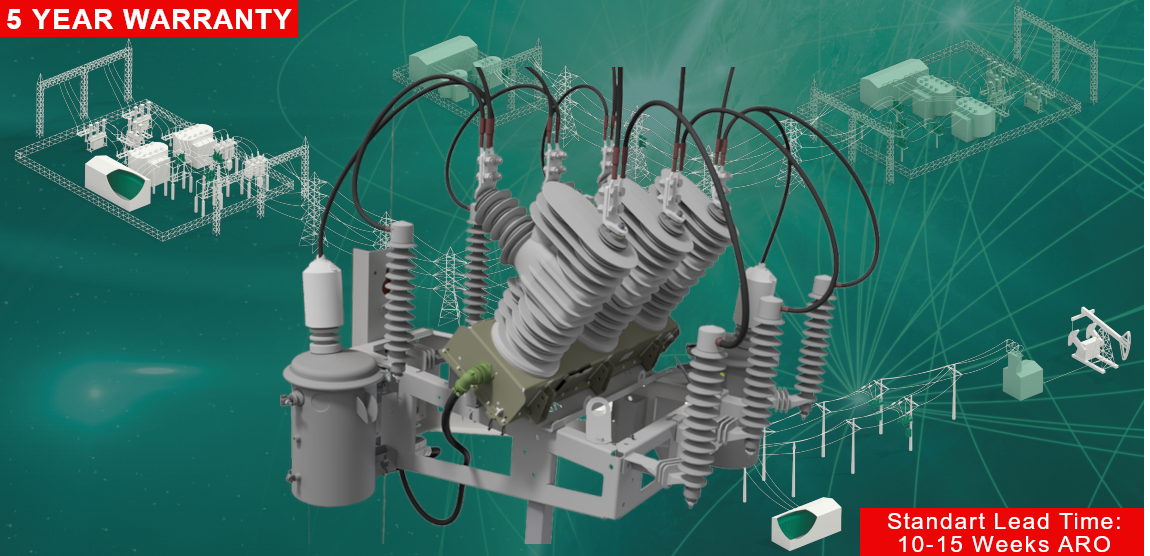 Best Value For The Money

With maintenance-free design rated to perform 30,000 open and close operations, Tavrida Electric reclosers keep expenses to a minimum over their entire lifespan.
Multiple Recloser Controls Compatibility

Industry leading recloser controls support: SEL, Beckwith and GE.
Compact and Lightweight

Weighing up to 50% less than typical units in its' class.
High Precision Sensors on Both Sides

6 x Voltage Sensors and 3 x Current Transformers provide an exceptional accuracy as low as 0.5% over the entire temperature range.
Single-lift Design

Customer receives completely assembled recloser ready to be lifted up on a pole.
Quick Delivery

Tavrida Electric North America Inc keeps switching modules in stock for fast shipment.
Tavrida Electric Reclosers Applications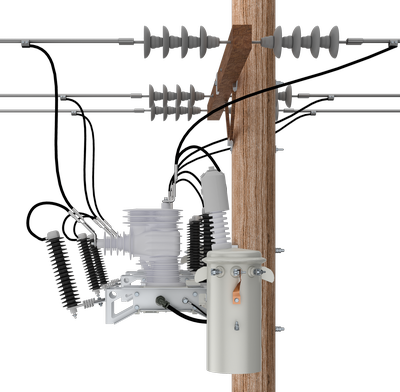 The Rec series automatic circuit reclosers are designed for use on overhead lines in radial, ring and meshed distribution medium voltage networks.

The fundamental designation of automatic circuit reclosers is to provide consecutive auto-reclosing cycles in order to clear transient faults and minimize network outage time. In addition to reliability improvement and reduction of SAIDI (System Average Interruption Duration Index), SAIFI (System Average Interruption Frequency Index) and MAIFI.

(Momentary Average Interruption Frequency Index), the Rec series reclosers provide an extensive range of in-built communication functions and enhance the operator's grid visibility.

With more than 20 years of accumulated experience in pole-mounted vacuum recloser technology, Tavrida Electric offers the best in class solution in terms of reliability, safety, and installation simplicity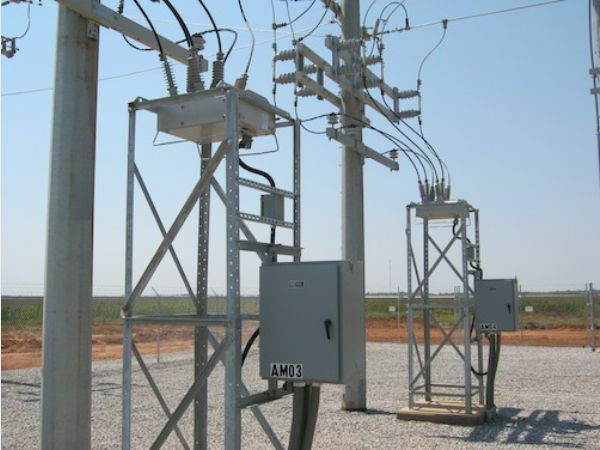 Automatic Circuit Reclosers can be used on substations instead of traditional substation circuit breakers to achieve CAPEX savings during project execution, whether it be a new substation or retrofitting an old one.

The Tavrida Electric integrated substation solution contains a reliable switching module, recloser control with an extensive list of protections, a robust substation mounting kit and also accessories as an option. The mounting kit is comprised of a set of steel components with hot-dip galvanized coating and no welded parts. To accommodate a wide range of substation arrangements, the mounting dimensions, and height of the apparatus can be easily adjusted. In this way, the need for additional adaptation kits is completely eliminated.

The complete solution comes in a single box to further reduce logistical expenses. In overall, an integrated recloser system enables the customer to save on capital investment, civil works and commissioning.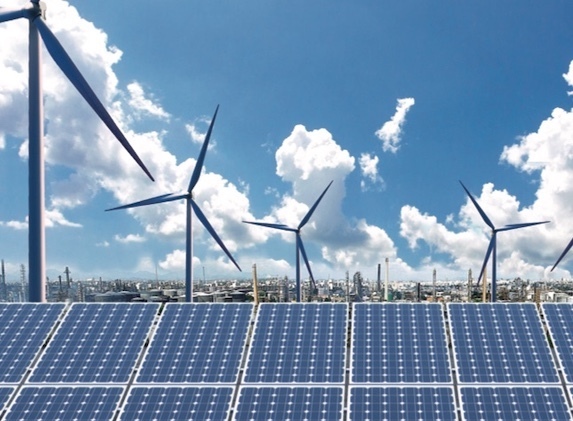 Tavrida Electric automatic circuit reclosers offer the capability to easily connect various renewable and distributed generation (DG) to the grid and enhance the reliability of the power supply.

The Rec series reclosers have the ability to automatically disconnect the DG from the grid in case of power quality issues and to quickly reconnect when the power supply is stable. It can also perform a Sync check function to check the voltage synchronization of two independent systems. Tavrida Electric implemented this functionality by the development of a Close Condition Verifier (CCV) protection element. The CCV element has undergone the specified testing and compliance standard checks from Eskom utility, all of which were successfully passed, approving the recloser as an Independent Power Provider (IPP) connection circuit breaker.

Tavrida Electric Reclosers Innovations

Tavrida Electric's Vacuum Interrupters

Reclosers are equipped with Tavrida Electric's innovative and much simplified vacuum circuit breakers
Patented Combined Air and Solid Insulation

The air insulated, corrosion-resistant tank incorporates a solidly insulated circuit breaker, sensors and auxiliary mechanisms

UV stable and Hydrophobic Polymer

Main circuit bushings, made from UV-stable polymer, are covered with silicone rubber bushing boots.

Proprietary Sensors Design

Tavrida Electric voltage sensors and current transformers provide an exceptional accuracy over the entire temperature range. Each sensor is tested and calibrated during manufacturing.
Wide Operation Temperature Range

Outdoor unit designed to operate from from -76°F to +131°F.
Reliable Performance in Heavily Polluted Areas

Confirmed by environmental testing in Koeberg Insulator Pollution Test Station (KIPTS) is known internationally as a severe environmental testing facility run by ESKOM.
High Permormance Manufacturing Culture

Manufacturing innovative products is only feasible with unique manufacturing techniques. Merely purchasing machines and equipment available in the market is not enough. To create its truly unique products, Tavrida Electric has developed revolutionary manufacturing processes.