Automatic Circuit Reclosers 15.5 - 27 kV
Tavrida Electric Automatic Circuit
Reclosers
Sophisticated control and protection
Tavrida Electric reclosers are compatible with several 3rd party controls providing flexibility and a wide range of functionality.
Plug and play
The Tavrida recloser is delivered as a complete system that can be lifted from the crate and installed on the pole in a single step. Customer defined accessories such as surge arrestors, control power transformers, primary wiring, ground bus assemblies, etc. are factory installed which shortens the installation time.


Excellent customer service
Tavrida Electric provides customer support at any stage of your project including equipment specifications, accessory requirements, installation, servicing and even product decommissioning.


Best value for the money
With maintenance-free design rated to perform 30,000 open and close operations, Tavrida Electric reclosers keep expenses to a minimum over their entire lifespan. They are installed on typical overhead feeders, significantly improving a network's key performance indicators and their use results in a quick return on investment.

Feeder Automation

Radial line recloser
When a recloser is installed on a radial feeder it automatically clears transient faults and isolates permanent faults. More than one recloser can be installed on a feeder to isolate faults selectively and ensure fewer customers are affected.

Loop recloser
A loop recloser further improves the reliability of a power supply by automatically reconfiguring a network in the event of a failure.

Substation Automation

The Tavrida Electric recloser can also be used as feeder protection in a new substation or replace existing switches. The compact size, excellent switching capability, convenient busbar connection points as well as an optional substation frame stand of the OSM are will suited to simplify the substation design.
DESIGN AND OPERATION
Outdoor switching module - OSM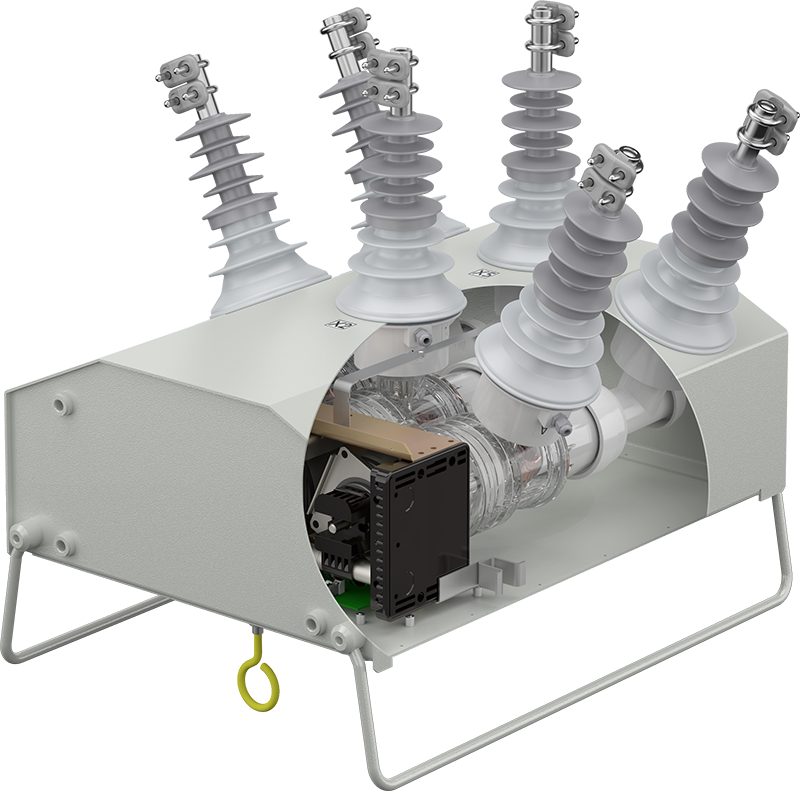 1
2
3
4
5
Air insulated OSM incorporates a Tavrida Electric vacuum circuit breaker with a per phase actuator, housed in a corrosion resistant tank. Six main circuit bushings, made from UV-stable polymer, are covered with silicone rubber bushing boots. Each bushing has built-in current and voltage sensors for protection, measurement and indication purposes.

Current and voltage sensing is installed in each of the six high voltage bushings. A variety of current transformers are available and the capacitive sensors allow voltage measurements on both sides of the interrupter.

More

Tavrida Electric manufactures small vacuum interrupters with extremely long mechanical and electrical lifespans. A specially designed axial magnetic field distribution provides even current density over the contact surface and significantly improves the vacuum's interrupting performance. Carefully sel ected contact material, expert contact design and optimised switching result in bounce-free closing.

More

The OSM is equipped with Tavrida Electric's innovative and much simplified vacuum circuit breaker. It uses three single-coil actuators; one per pole. All switching elements of a pole are assembled along a single axis meaning all mechanical movements are direct and linear. Three actuators are installed in a steel frame and linked by a synchronizing shaft.

More

A mechanical trip hook is located at the bottom of the tank. The OSM remains locked and cannot be operated until the trip hook is pushed back into the operating position.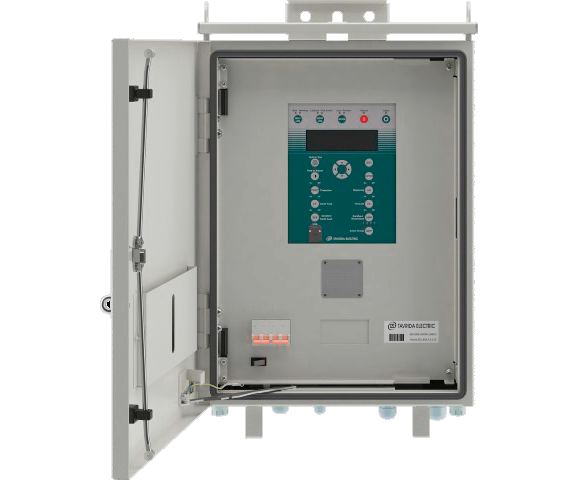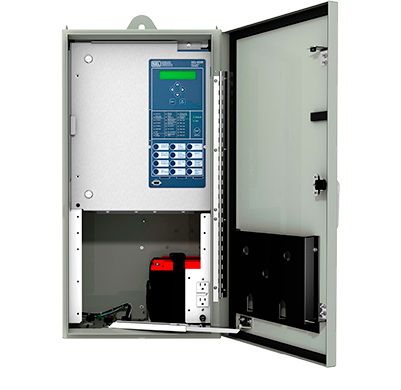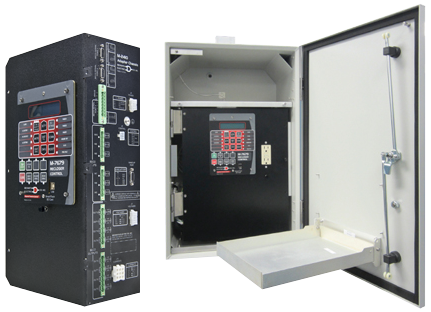 Recloser Control
Tavrida Electric OSM can be operated by number of recloser controls. Besides Tavrida Electric recloser control cubicle RC_5 the SEL, Backwith Electric recloser control or other MRI compatible controls can be used.
RC_5

Tavrida Electric RC_5 is a recloser control cubicle designed directly for OSM_Al series and represents a new generation control box that is the result of more than 20 years of recloser production and service experience. Advanced functionality for protection, automation, communications, monitoring and measurements make RC_5 an ideal solution for Tavrida Electric recloser.

SEL-651r Advanced Recloser Control

Offers exceptional protection and communications capabilities for Automatic Network Reconfiguration, three-phase and single-phase tripping, and other distribution automation needs. These capabilities help you maintain reliable service to as many customers as possible in the event of a fault.

Beckwith M-7679 Recloser Control

Is the next generation recloser control and protection system for advanced distribution grids. It provides over 30 protection elements, reliable monitoring and data logging, compatibility with three-phase and independent phase capable reclosers, numerous communication ports and protocols.

* please consult local representative for additional information on these services.