The MD Portable Demo Unit
The Tavrida
Three-Phase ISM15_MD series circuit breaker
represents the latest generation of
Tavrida circuit breakers
for media voltage. It is the smallest in its class yet provides users with all required interfaces including manual closing/opening, operational and safety interlocking and indication, plus the highest levels of reliability.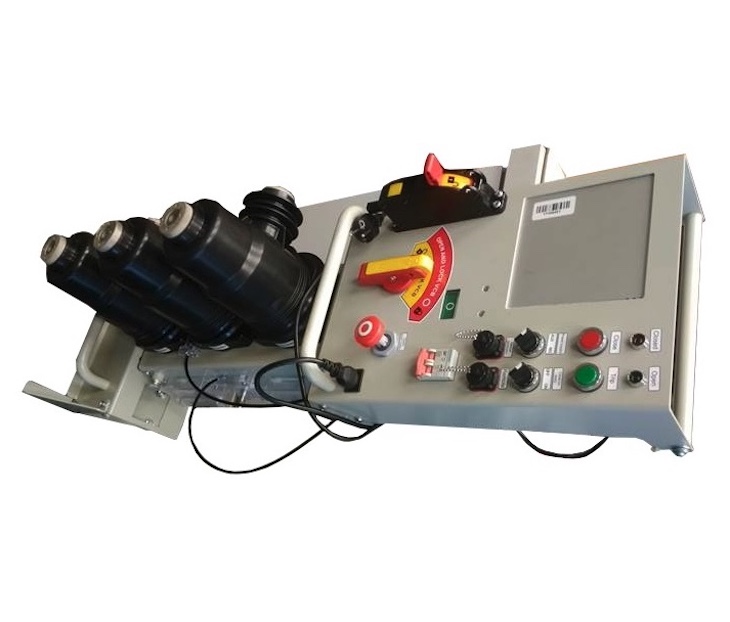 To demonstrate how all the peripherals are connected Tavrida Electric has designed a simple, portable demonstration unit. The unit includes:
High voltage switching module

Control module (includes trip/close circuit supervision)

Manual generator

3 types of interlocks (Key switch, Rotary switch, Push-button switch)

Main contacts state indication

Manual trip button
The demo unit demonstrates the ease of accessories connection and circuit breaker integration into new or existing switchgear designs. To find out more about Tavrida Electric's full range of circuit breakers and services contact your local Tavrida Electric office or regional distributor.