Tavrida Electric at ENERGETAB 2016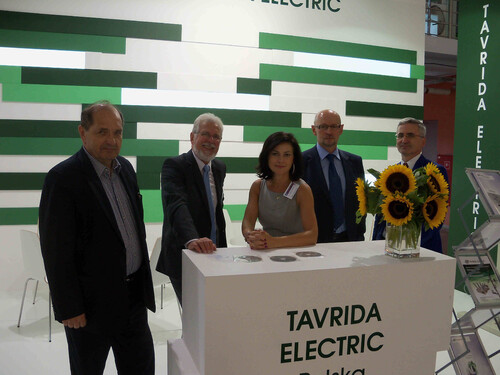 From September 13th to the 15th, 2016, the 29th international power industry fair,
ENERGETAB 2016
, was held in Bielsko-Biała, Poland.
ENERGETAB is the most notable marketing event in the power industry, not only in Poland but for Central Europe as a whole. Each year at the fair, the largest international corporations are represented as well as all major Polish companies in the sector. ENERGETAB is an important occasion for companies to present their offered products but, most importantly, it is an excellent opportunity to meet with customers and co-operators.
The latest product range was presented by 750 exhibitors from 22 countries of Europe and Asia; among these was Tavrida Electric.
During ENERGETAB 2016, Tavrida Electric Polska presented indoor circuit breakers (VCB, TRW) and reclosers (KTR, KTW). The company's stand was visited by delegates of all Polish energy groups as well as representatives of many companies from the industry.
Through its participation in the fair, Tavrida Electric maintains its association with existing users, further develops these business relationships, and establishes solid contacts with potential new customers.
Tavrida Electric Polska would like to thank all the guests that visited their stand. We extend our invitation to participate in the next ENERGETAB fair, which will take place from the 12th to the 14th of September, 2017.