Recloser Project For Agiba Petroleum Company In Egypt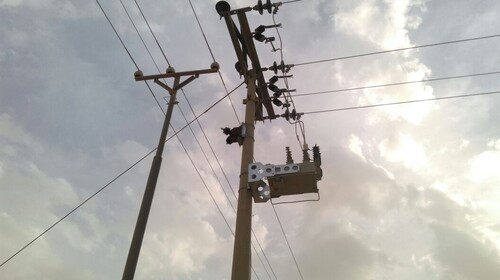 Tavrida Electric Export executed a recloser project to Agiba Petroleum Company with its established reputation as a joint venture company for exploring, drilling and producing oil and gas in Egypt. The project is located in the Egyptian Western Desert (The Western Desert is one of the driest, harshest and remotest part of the greater Sahara, the world's largest hot desert) The project includes supply and supervision of installation for maintenance free 11kV automatic circuit recloser.

The recloser had to be installed on overhead line which is feeding 2 petroleum companies, including Agiba Petroleum Company. The main goal of this project was to have the possibility to isolate the faulty area without interrupting the other customer, in case any fault happened in the zone of Agiba Petroleum Company.
The customer was looking not only for supply but for providing complete solution including supply, supervision of installation, calculation of protection settings and training for automatic circuit recloser within tight time frames.
As a result, the project was done in 1 month only without any problems.