Retrofit is a cost and time efficient alternative to the worn-out switchgear replacement. It is possible to replace oil or SF6 circuit breaker with Tavrida Electric vacuum circuit breaker retrofit. Compared to full replacement switchgear retrofit allows the switchboard to be refurbished within short time without long power supply outages.
Reliability of a brand new switchgear.

Saving on CAPEX by renewing only the worn-out parts while benefiting from new technologies.

OPEX reduced due to the modern maintenance free TEL VCB.

Increased personnel safety:



— Mitigate risks of electrical flash fatalities.


— Mitigate risks of power outages resulting in dangerous accidents.


Possibility to further increase the performance by implementation of:



— Fast transfer switch – restores the power supply in less than 50 ms to ensure the uninterrupted process by using for switchgear retrofit circuit breakers with the fastest timings from Tavrida Electric.


— Fast acting Arc Flash Protection– fault clearing time less than 30 ms– increasesthe safety of personnel and limits the switchgear damage in the event of internal arc fault.

Retrofit Product Range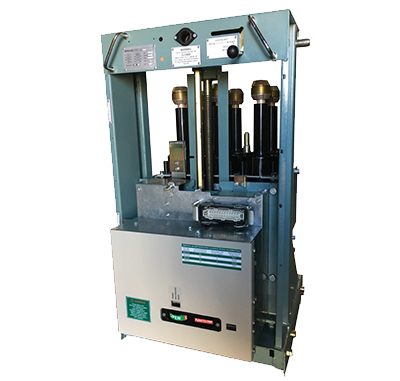 Reyrolle type switchgear retrofit

| | |
| --- | --- |
| Circuit breaker type | LMT, LMS, LMR |
| Rated voltage | up to 12kV |
| BIL | up to 95 kV |
| Rated current | up to 1250 A |
| Rated short circuit breaking current | up to 31.5 kA |
| Rated shorttime withstand current 4s | up to 31.5 kA |
| Rated frequency | 50/60 Hz |
| Mechanical endurance | up to 30 000 CO cycles |
| Temperature range | -40...+55 °C |
---
2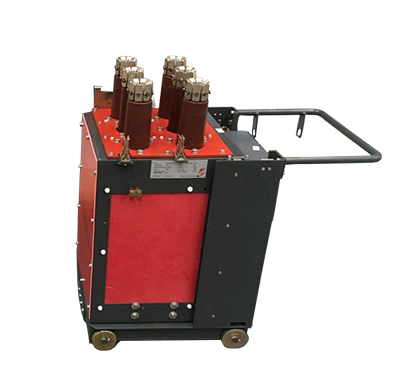 Hawker Siddeley/Brush type switchgear retrofit

| | |
| --- | --- |
| Circuit breaker type | VSI/VMV |
| Rated voltage | up to 12kV |
| BIL | up to 95 kV |
| Rated current | up to 1250 A |
| Rated short circuit breaking current | up to 31.5 kA |
| Rated shorttime withstand current 4s | up to 31.5 kA |
| Rated frequency | 50/60 Hz |
| Mechanical endurance | up to 30 000 CO cycles |
| Temperature range | -40...+55 °C |
---
3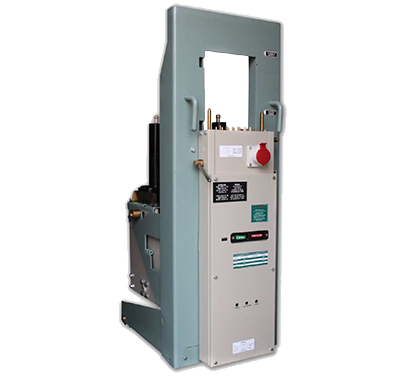 GEC/J&P type switchgear retrofit

| | |
| --- | --- |
| Circuit breaker type | AG16/AGVB |
| Rated voltage | up to 12kV |
| BIL | up to 95 kV |
| Rated current | up to 1250 A |
| Rated short circuit breaking current | up to 31.5 kA |
| Rated shorttime withstand current 4s | up to 31.5 kA |
| Rated frequency | 50/60 Hz |
| Mechanical endurance | up to 30 000 CO cycles |
| Temperature range | -40...+55 °C |
---
4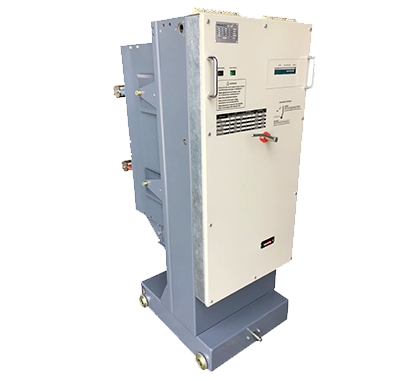 SBV type switchgear retrofit

| | |
| --- | --- |
| Circuit breaker type | SBV2/SBV3/SBV4 |
| Rated voltage | up to 12kV |
| BIL | up to 95 kV |
| Rated current | up to 1250 A |
| Rated short circuit breaking current | up to 31.5 kA |
| Rated shorttime withstand current 4s | up to 31.5 kA |
| Rated frequency | 50/60 Hz |
| Mechanical endurance | up to 30 000 CO cycles |
| Temperature range | -40...+55 °C |
---
5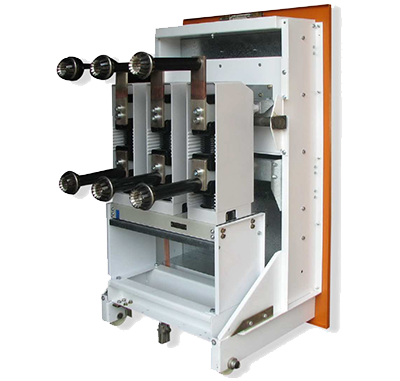 Brown Boweri type switchgear retrofit

| | |
| --- | --- |
| Circuit breaker type | BBC HB |
| Rated voltage | up to 12kV |
| BIL | up to 95 kV |
| Rated current | up to 2000 A |
| Rated short circuit breaking current | up to 31.5 kA |
| Rated shorttime withstand current 4s | up to 31.5 kA |
| Rated frequency | 50/60 Hz |
| Mechanical endurance | up to 30 000 CO cycles |
| Temperature range | -40...+55 °C |
---
6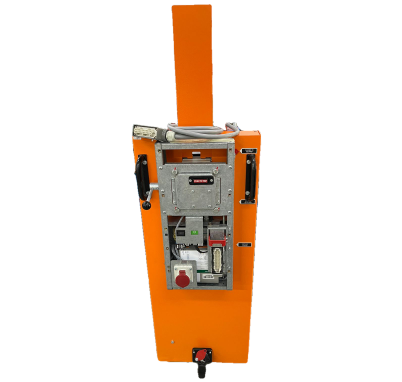 English Electric type switchgear retrofit

| | |
| --- | --- |
| Circuit breaker type | BLX/OLX |
| Rated voltage | up to 12kV |
| BIL | up to 95 kV |
| Rated current | up to 2000 A |
| Rated short circuit breaking current | up to 31.5 kA |
| Rated shorttime withstand current 4s | up to 31.5 kA |
| Rated frequency | 50/60 Hz |
| Mechanical endurance | up to 30 000 CO cycles |
| Temperature range | -40...+55 °C |
---
7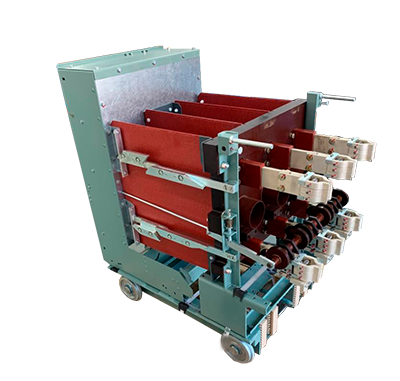 Merlin Gerin type switchgear retrofit

| | |
| --- | --- |
| Circuit breaker type | FG1/FG2 |
| Rated voltage | up to 12kV |
| BIL | up to 95 kV |
| Rated current | up to 2000 A |
| Rated short circuit breaking current | up to 31.5 kA |
| Rated shorttime withstand current 4s | up to 31.5 kA |
| Rated frequency | 50/60 Hz |
| Mechanical endurance | up to 30 000 CO cycles |
| Temperature range | -40...+55 °C |
---
8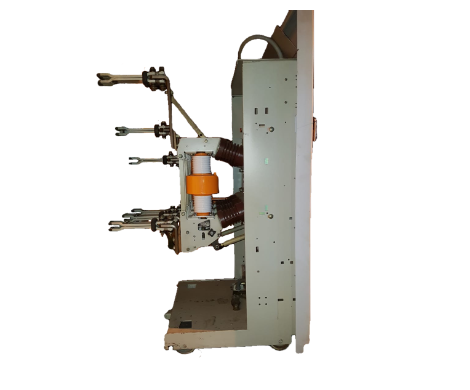 Siemens type switchgear retrofit

| | |
| --- | --- |
| Circuit breaker type | 3AH/3AF |
| Rated voltage | up to 12kV |
| BIL | up to 95 kV |
| Rated current | up to 1250 A |
| Rated short circuit breaking current | up to 31.5 kA |
| Rated shorttime withstand current 4s | up to 31.5 kA |
| Rated frequency | 50/60 Hz |
| Mechanical endurance | up to 30 000 CO cycles |
| Temperature range | -40...+55 °C |
---
9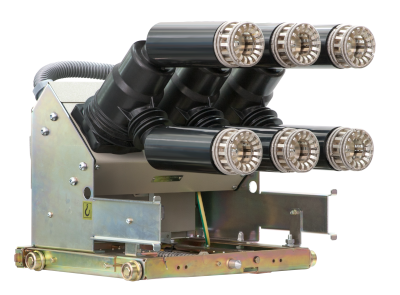 ABB UniGear type switchgear retrofit

| | |
| --- | --- |
| Circuit breaker type | HD4/VD4/VM1 |
| Rated voltage | up to 17.5kV |
| BIL | up to 95 kV |
| Rated current | up to 3150 A |
| Rated short circuit breaking current | up to 31.5 kA |
| Rated shorttime withstand current 4s | up to 31.5 kA |
| Rated frequency | 50/60 Hz |
| Mechanical endurance | up to 30 000 CO cycles |
| Temperature range | -40...+55 °C |
---
10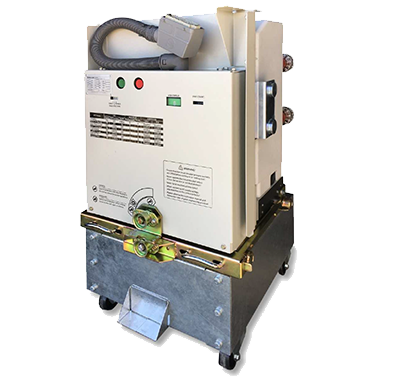 SACE type switchgear retrofit

| | |
| --- | --- |
| Circuit breaker type | VRC/HA |
| Rated voltage | up to 17.5kV |
| BIL | up to 95 kV |
| Rated current | up to 1250 A |
| Rated short circuit breaking current | up to 31.5 kA |
| Rated shorttime withstand current 4s | up to 31.5 kA |
| Rated frequency | 50/60 Hz |
| Mechanical endurance | up to 30 000 CO cycles |
| Temperature range | -40...+55 °C |
---
11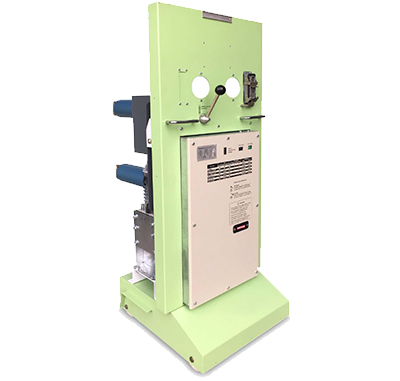 Delle Alsthom type switchgear retrofit

| | |
| --- | --- |
| Circuit breaker type | HL410/HL420 |
| Rated voltage | up to 12kV |
| BIL | up to 95 kV |
| Rated current | up to 1250 A |
| Rated short circuit breaking current | up to 31.5 kA |
| Rated shorttime withstand current 4s | up to 31.5 kA |
| Rated frequency | 50/60 Hz |
| Mechanical endurance | up to 30 000 CO cycles |
| Temperature range | -40...+55 °C |