Tavrida Innovations at MEW of Kuwait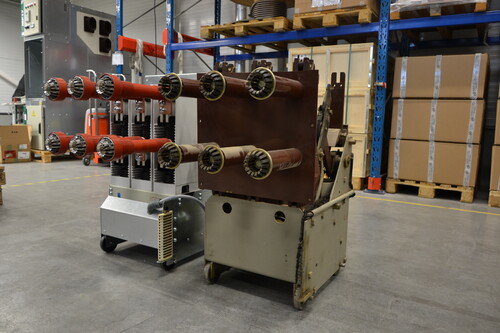 Tavrida Electric Export executed the retrofit project for the Ministry of Electricity and Water of Kuwait. Tavrida Electric engineers had the challenge of replacing old circuit breakers of Brown Boveri switchgear BA1-T - type with cutting-edge vacuum circuit breakers by Tavrida Electric.

BA1 – T units were manufactured by BBC company since the 1960's and contained outdated air blast circuit breakers. The ministry complained about an unacceptably high failure rate of the switchgear, which resulted in high maintenance costs. The troubles were mainly caused by the air blast circuit breakers used in the switchgear. Air blast arc quenching technology is obsolete and has the disadvantage of low reliability of the mechanisms, and the necessity of regular maintenance of the main contacts. In addition to this, the closing/tripping mechanisms of such breakers are subjected to ageing, which results in a significant increase of breaker closing and tripping time. The client complained that the tripping time of some of the circuit breakers exceeded 200ms.

The metal frame of the switchgear and its draw-out unit was in very good condition, which is why Tavrida Electric suggested modernising only the old circuit breaker. This solution was significantly more cost-effective, and also quick, minimising the outage time which fully satisfied the customer.
Tavrida Electric engineers created a matching draw-out element for BA1 – T. Tavrida vacuum circuit breaker is unmanned and ensures the switchgear's safe operation, which significantly reduces the maintenance cost for the Ministry. Commissioning assistance was also provided.
Tavrida Electric Export previously worked with the Ministry in 2014 with a similar retrofit project.