Tavrida Electric helps Chinese oil companies to improve performance.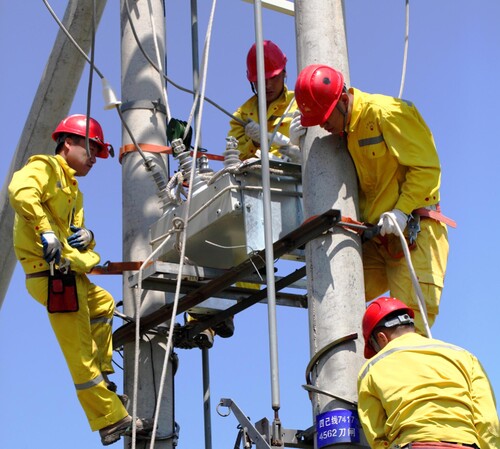 Tavrida Electric AG has successfully completed a turn-key pilot project for Daqing Oilfield Company Limited, China. With a production rate about 1 million barrels per day, this oilfield is 4th most productive oil field in the world. Thousands of nodding donkey oil pumps are energized through an extensive overhead electrical network. Harsh climatic conditions (extreme temperatures from -39 C to + 40 C, snow, ice, floods and storms) make it extremely difficult to maintain the network to provide reliable power supply to the pumps. In order to increase the power supply availability the network is meshed and any single pump can be supplied from multiple different feeders. This network arrangement makes the classic protection and automation philosophy inapplicable. Therefore Daqing Oilfield Company Limited had their protection only at the substation. All the line sectioning breakers were not automated. This required human intervention for every single failure on the network.
Tavrida Electric has proposed a REZIP© protection and automation philosophy that enables Daqing network selective protection and automatic reconfiguration. Furthermore Tavrida Electric has provided Daqing Oilfields with remote control and a supervisory data acquisition system for installed protection devices. This significantly improves the availability of oil pumps and reduces operational expenses.