Retrofit Project For West Delta Electricity Production Company In Egypt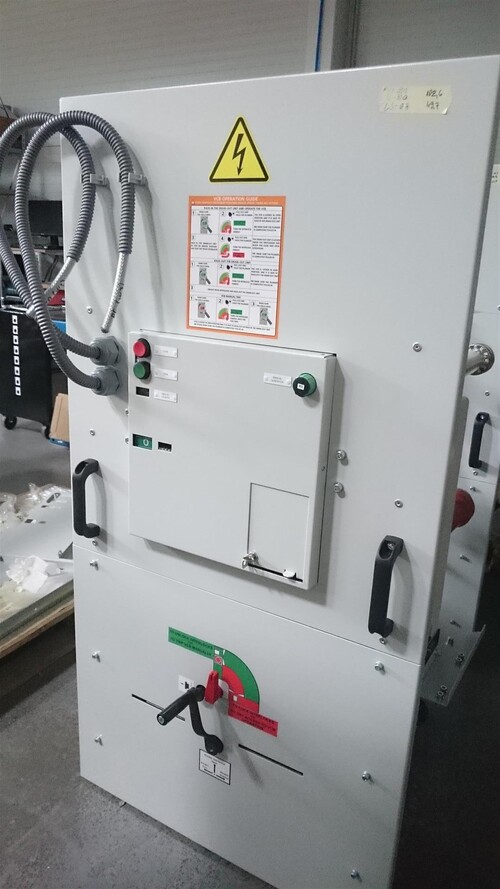 Tavrida Electric Export executed a turnkey project on Abu Qir Power Generation Plant which belongs to West Delta Electricity Production Company (WDEPC) and feeds the Egyptian unified electricity network. Abu Qir station is one of the top three power generation plants in Egypt. It consists of 7 generation units: the first five units were built in the period between 1983 and 1990 and the last two units were built in 2014. Total generation capacity of Abu Qir Power Plant is 2200 MW.

The project consists of design, production and installation of a complete draw-out unit made to replace the existing oil circuit breaker type CEM GARDY made in 1983 .

The existing CEM GARDY circuit breaker made in France in 1983 is out of date with no spare parts from original manufacturer. The complete switchgear replacement was not possible as it would lead to long power outage which was not acceptable for the client. The customer also denied using the original draw-out unit because only one spare draw-out unit existed.

The biggest challenge in this project was the customer's request to have minimum shutdown period which was not possible in case of complete replacement of the switchgear as it required too much time. Tavrida Electric's solution to provide turnkey retrofit with minimum shutdown period was the ultimate for the customer not only in terms of time but also in terms of cost.

Engineers of Tavrida Electric received one original CEM GARDY circuit breaker from West Delta Electricity Production Company. They made and used 3D module for the dimensions of the existing circuit breaker to create a matching complete draw-out unit.

The project has been done only in 4 months from date of purchase order. The customer is fully satisfied with Tavrida Electric's solution which has been the real success.

Tavrida Electric Export has been working with WDEPC since 2005. The company executed the retrofit project of 16 SF6 circuit breakers type ALSTOM with use of Tavrida Electric's breakers which are nowadays in service without any problem.

Tavrida Electric is the main leading company in the retrofit sector in the country; their market share is almost 40% of the Egyptian market.