Outstanding Power Supply Project With Tavrida Electric's Participation - One Of Milestones In The Largest Housing Development Project In UAE Completed Successfully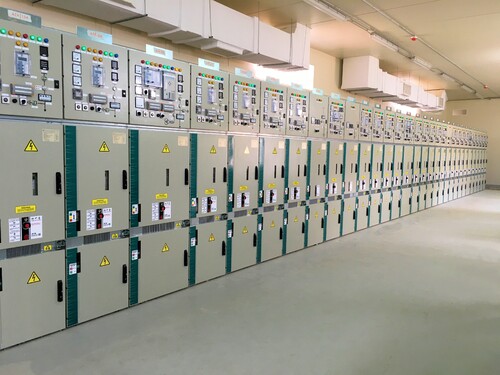 Power supply project for Shiebat Al Watah housing development in Al Ain city with a participation of Tavrida Electric Export has completed.

The project was developed as a part of the Government's housing programme to serve the government strategy of providing housing for the national population according to the international best practices and standards, to meet the demand of increasing population of Al Ain.

The completed housing development included the construction of 1,580 villas over a total project area of 500 acres (about 420 hectares) that can accommodate around 30,000 people with high quality infrastructure services, mosques, electricity, roads, sewage water and amenities like schools, healthcare facilities and commercial centers.

The task of Tavrida Electric was the switchgear supply to meet tight deadlines without sacrificing the quality.



Ring-type distribution system consisted of 63 distribution substations was designed for the power supply of the infrastructure. During the Project Tavrida Electric Export supplied 252 Mile switchgear panels (four panel-boards for every substation) for the system. This integrated solution meets all requirements of the customer.
During this project implementation, Tavrida Electric installed the largest substation in UAE. It consists of 34 Mile panels and is classified as a switching station in terms of functional applicability. The project realization was possible due to very compact dimensions of the Mile panel. The panel width is just 600 mm.
All 63 substations were commissioned in the electricity grid of Al Ain Distribution Company (AADC).
All equipment provided by Tavrida Electric was designed in accordance with for power distribution standards in UAE. Mile switchgear has passed successfully Temperature Rise Tests at + 50 ◦C ambient temperature.
The project was performed during 7 months only. All 63 substations of Shiebat Al Watah housing development project is in service now. The Customer is fully satisfied with the project execution performance and the quality of the products.